25-28 February 2019: Student Camp on Biorefineries and Biobased Industrial Products at WoodKPLUS

From 25-28 February students will have the opportunity to participate to the 2019 Edition of the eseia Student Camp on "Biorefineries and Biobased Industrial Products" at the Competence Center for Wood Composites and Wood Chemistry (Wood K Plus), in Linz, Austria.
Participants will gather insider´s knowledge on key bioresource processes at WoodKPLUS and its partners on:
Product Concept & Development
Supply Chain Creation
Manifacturing & Logistics
Sales & Aftersales
Discover the Student Camp Format at WoodKPLUS
Registration Deadline: 30 January 2018
Expenses: Free.
Costs for the organisation of arrival and departure are responsibility of the participant. The Pöstlingberg dinner on day two (optional) is 30 euro + VAT per person.
Requested Equipment: Participants are invited to bring theirchemistry coats, required to carry out experiments on day three.
04 December 2018: Smart Urban Mobility Focus Group Meeting
As a continuation of the new Focus Group: Smart Urban Mobility, eseia organises the Focus Group Meeting on 4th December at the eseia office in Graz, Austria. In order to prepare for the year 2019 and upcoming calls in the field of Smart Urban Mobility a list of selected Proposals will be discussed during the reunion.
29-01 December 2018: CSP4Climate 2018 Conference
The Cyprus Institute hosts the International Conference 'The Decarbonisation of the energy Sector in the Mediterranean and Middle East - The Role of CSP'. The event, that will take place at The Cyprus Institute premises in Athalassa, will be attended by world experts from research and academia, and will include presentations and panel discussions on the alarming consequences of global climate change while focusing on the role of Concentrated Solar Thermal Energy and other renewable energy technologies in mitigating the potentially alarming consequences.
People interested who cannot physically attend, can register to attend the conference online clicking on the link. Online attendance will allow the interaction with the speakers via chat to submit questions. It will also allow the attendees access to the conference presentations and the videos of the conference sessions, after the conference.
For more info:
26-27 November 2018:

Graz Forum contributing to the EU's Strategic Transport Research and Innovation Agenda (STRIA)
The European Commission organises the event in Graz, AT, under the Austrian Presidency of the Council of the European Union with the aim to implement the STRIA roadmap on 'Smart mobility and services' in urban areas. The Graz Paper set during the event will present the necessary robust basis for their future commitments to take action and ultimately implement actions identified and prioritised in this event.
For further information:
20-21 November 2018: eseia at the 11th Set-Plan Conference

eseia will participate to the 2018 Edition of the Set-Plan Conference, held in Vienna on 20-21 November, under the auspices of the Austrian Presidency of the Council of the EU.
Further Information about the Set-Plan Conference 2018


24 October 2018: eseia Workshop on "Cooperation & Innovation in Smart Urban Mobility" at the 4th China-EU Forum

On 24 October 2018, eseia organised the workshop "Europe-China: Cooperation & Innovation in Smart Urban Mobility" in the framework of the 4th China Forum, hosted by the Confucius Institute, in Graz, Austria.
More information:
eseia Workshop Event Rationale
Registration to the 4th China Forum
17 – 19 October 2018: Pilot Plant Research Lab on Organic-waste Exploitation, Lindlar-Remshagen, Germany
Take this unique opportunity to work at pilot plant installations and gain valuable hands-on experiences with key technologies.
The course is designed for students with an engineering background who are interested in operating real-world installations, such as biogas pilot plant, leachate water treatment and combustion plants.
The research will focus on sustainable resource efficiency, material conversion and site-related environmental technologies and techniques. After examing suppy, processing and conversion, you will have the opportunity to optimize treatement of intermediate products and end producs.
Download the flyer and the brochure with the complete programme for more detailed information.
Application deadline: 26 September 2018
09 – 21 July 2018: eseia International Summer School 2018 at LNEG, Amadora, Portugal
Think out of the Box, join the eseia International Summer School and develop your career in biorefinery, biomassand bioresource value chain management witheseiaexperts and LNEG professionals.
View the Brochure and the Programme
Registration Deadline: 30 June 2018
09 – 12 April 2018: 3rd eseia Conference on "Smart Energy Systems in Cities and Regions", Dublin Institute of Technology, Ireland.

The conference Smart Energy Systems in Cities and Regions is part of the bi-annualeseiaconference series, convening top innovators from academia, business, and public sector to discuss the transition of the European energy and resource system. The 2018 conference will be hosted by Dublin Institute of Technology, Dublin, Ireland, back to back with theeseiaGeneral Assembly and Governing Council meetings.
This year's conference is dedicated to Smart Energy Systems and papers are invited in the following 4 areas:
Smart Energy Systems in Cities & Regions

Sustainable & Smart Mobility

Urban Regeneration Sustainability in Cities & Regions

Bioresourcing Cities & Regions
Download the Conference Announcement and the Conference Programme.
Find here more detailed information.


26 February – 2 March 2018: Student Camp on the Regional Challenges of the Bio-Based Economy

The second BioEnergyTrain Student Camp will be hosted by Energy Agency Styria and will take place on 26 February and will end on 2 March 2018 in Graz, Austria.
Join our interdisciplinary student camp and work alongside our experts to develop solutions for real-life challenges of the regional bio-based economy. You will expand your network, meet national and international professionals and experience interesting excursions!
You and your team will work on one of the following real-life challenges:
Challenge 1 "Accomplishing Climate Protection Goals"
Problem Owner and contact: Administration of the Federal Government of Styria (DI Dieter Preiß, Department for Energy and Building)
The Styrian Climate and Energy Strategy will be published in early 2018 and will be the strategic guideline for reaching Styria's climate protection goals. Essential stakeholders were partners in developing the strategy, consisting of eight main fields of action such as energy efficient buildings, sustainable mobility, forestry, energy production and resource-saving life style. The goal of this challenge is to develop a set of implementable measures for a field of action, selected by the group of students. How can the strategy's objectives be achieved in this specific field?
Challenge 2 "Biomass – Reaching The Masses"

Problem Owner and contact: Styrian Chamber of Agriculture / Austrian Biomass Association (Dr. Christian Metschina, Head of Department Energy, Climate and Bio Resources of Styrian Chamber of Agriculture )
In Austria, Biomass can be considered as the most important renewable energy carrier. However, other renewable alternatives such as photovoltaic and hydro power are much higher accepted by the public. This perception shall be changed to a more positive image, using specific and target group oriented media campaigns. Questions to be worked on during the student camp are: What are success factors for such campaigns? How can the public acceptance for biomass as energy carrier be increased effectively?
Challenge 3 "Circular Bio-Economy Mureck – continuously innovative"
Problem Owner and contact: BioEnergie Mureck / SEBA Mureck ( ÖkR Karl Totter, founder)
The region Mureck is a pioneer in integrated and decentralized bio-energy production. Since decades, local bio-resources are innovatively used within a sustainable energy and resource cycle. Several valuable initiatives such as biodiesel and biogas production, photovoltaic with citizen participation and local heating network enables Mureck to partly operate self-sufficient, even in case of an energy blackout. Questions to be worked on during the student camp are: Which elements of the energy and resource cycle could be models for other regions? How can the circular economy in Mureck be extended sustainably?
Challenge 4 "Bio Based Products From Municipal Solid Waste"
Problem Owner and contact: Administration of the Federal Government of Styria (Dr. Ingrid Winter, Head of Department Waste Management and Sustainability
Municipal solid waste is disposed by every citizen – it is everything which is thrown in the bins or brought to the local recycling. If we take a look at it closely, a lot of this material are bio-resources – e.g. kitchen waste, garden waste or waste wood. Use your creativity and develop new products out of these waste streams! How can the extraction of the necessary secondary raw materials function?
______________________________________________________________
The core part of the Student camp is based on interactive and autonomous group work within interdisciplinary teams. Participants will take part not only to lectures but also to excursions to institutions working in the bioenergy sector, in order to see how theory is put into practice. Academic supervision is provided by national and international experts of the Graz University of Technology, Austria, and the University Twente, Netherlands. The organisations and institutions that formulated the four real-life challenges will participate to the camp week as well.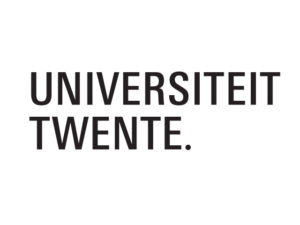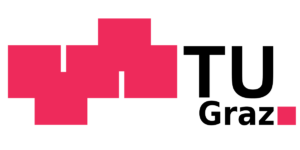 Download here the preliminary Timetable.
Student profile: Master and PhD students from every discipline is welcomed.
Cost: € 240 including accommodation at Jufa Hotel Graz Süd, lunches, lectures, workshops, course materials and excursion. If no accommodation is needed, the participation fee is reduced to € 120. For long distance travels, you can apply for financial support at your university!
Fill in and submit your online registration here!
Application deadline: 31st January 2018.
Academic recognition: 3 ECTS
Venue: Stempfergasse 7, 8010 Graz, Austria
Contact:

Energie Agentur Steiermark – Energy Agency of Styria
Nikolaiplatz 4a, 8020 Graz
Theresa Urbanz
Tel. +43 316 269 700 27
theresa.urbanz@ea-stmk.at